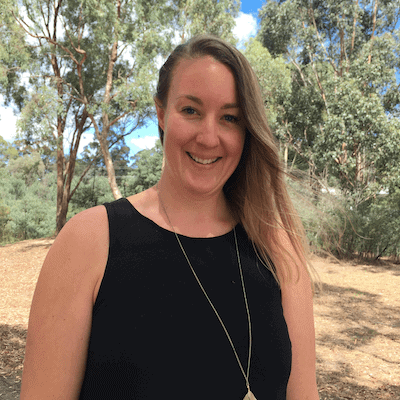 As a Naturopath I provide an individualised holistic approach to health, taking into consideration the whole body, mind, emotional state and how these elements interact with each other to affect body physiology.
I employ evidenced-based nutritional and herbal supplementation as well as dietary and lifestyle advice to address the underlying cause of imbalance and support your body to restore it back to wellness.
I put a strong emphasis on prevention, which offers the patients to be proactive in their own healthcare and participate in health strategies.
I have always had a great love for good food and cooking.
In my younger years, my love of food transformed as part of a weight loss journey when I began learning about healthful, wholesome foods that nourish the mind, body and soul.  This became a much bigger part of my life than anticipated and in 2010, I began studying Nutritional Medicine to learn about the healing properties of food.
I very quickly realised that there was more than meets the eye when it comes to the healing power of nature, when I had visited a Naturopathic practitioner, having suffered myself with symptoms correlating with polycystic ovarian syndrome.  I was inspired and amazed at how I was educated on how I could heal my body using only herbal medicine, diet and lifestyle interventions.
This led me on a journey to heal other women who suffer with the debilitating impact that these illnesses inflict.  And so, my nutrition journey transpired into studying my new devoted passion, Naturopathy.
·       Bachelor of Health Science (Naturopathy)
·       Advanced Diploma of Naturopathy
·       Homeobotanicals certificate
·       Manual Lymphatic Drainage certificate
·       Member of the Australian Natural Therapists Association
I feel I have always been drawn to a nurturing role.  I enjoy to learn from and work with a variety of people, such as those with digestive health issues, food intolerances, skin concerns, female reproductive or hormonal complaints, infertility, anxiety, adrenal fatigue, sleep issues and metabolic conditions such as diabetes and insulin resistance.
My vision is to guide my clients on an educational journey in how to create a healthful life, achieve success in their health goals and reach optimal vitality.  I find this method empowers my clients in maintaining successful long-term outcomes.
Having experienced hormonal imbalances myself, my special area of interest is women who are struggling with hormonal and reproductive disorders such as:
–       Endometriosis
–       Polycystic Ovarian Syndrome
–       Dysmenorrhoea
–       Preconception care
–       Infertility
–       Subclinical hormone imbalances
I provide guidance and the tools to bring balance and harmony back into their lives.
These conditions lead into many other areas, allowing me to gain experience in functional disorders, skin complaints, digestive complaints, gut flora imbalances, weight loss, anxiety and adrenal fatigue and I am purpose driven to provide you with the optimal health and vitality that you deserve.