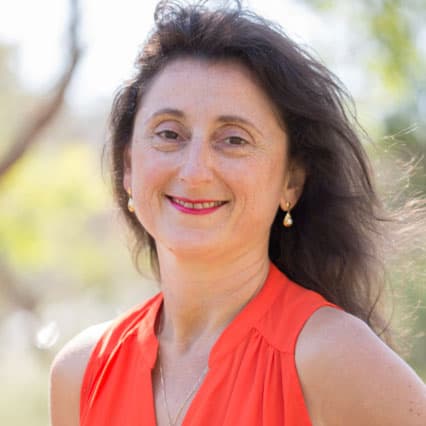 Dr Marie Anderson
Clinical Director
Clinical and Health Psychologist
Strategic Coach
BBSc(Hons)
DHealthPsych MAPS
Fellow, APS College of Clinical Psychologists (FCCLP)
Fellow, APS College of Health Psychologists (FCHP)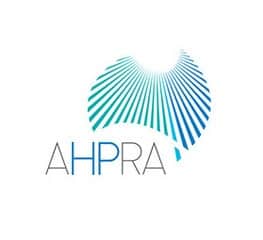 The work I do with clients is to inspire them to grow their potential and live a meaningful, balanced life.
I educate and provide strategies to help them challenge their self-limiting beliefs, nurture their strengths, and learn to live by their principal values. Doing so, has helped clients live life powerfully, creatively, and intentionally.
I have a personal interest in the natural therapies and take a holistic view of emotional wellbeing.
As a Psychologist and Life-Wellbeing Coach, I have developed into a Strategic Therapist where I have integrated an eclectic style that uses evidence based techniques to help clients deactivate out-of-date psychological defences. Despite that these defences are unconscious 'tools' to help us deal with life challenges in childhood and adolescence, in adulthood they keep us stuck in self-defeating patterns that get in the way of feeling good and achieving our goals.
An aim with clients is to build their cognitive resilience and emotional fitness because a constructive, positive mindset leaves us feeling optimistic about moving ourselves forward.
In doing so, I help clients to bridge the gap between where they are and where they want to be.
When we feel good enough, we are more likely to embrace challenges head on and work towards overcoming life obstacles, achieving our desires and passions, exploring motivational strategies, and creating action plans.
Generally, my style is responsive to the clients' needs (see I Help With). I am compassionate, validating, and caring, whilst challenging the client out of their comfort zone when relevant if creating change is an agreed therapeutic goal.
In collaborating with my clients to achieve a balanced sense of self, we work towards attaining a healthy mind and a healthy body. Call me to discuss what's possible so you can realise a purposeful, fully self-expressed life.
Studying psychology is something that I aspired to all through my 20s. However, at the time, it felt out of my reach. I believed that I wasn't smart enough to get through the years of study. I was actually happy working in human resources and training, and I really did love my work. But, by age 27, I started to feel unfulfilled and purposeless.
One day I found myself standing in my office staring blankly at the wall questioning whether this was it. I had just been promoted to Personnel Manager for a large, well known corporate head office, and yet I felt empty. This astounded me given how hard I had worked up to that point; somehow the achievement meant very little.
I came to learn with time that my defined sense of self, which gave my life meaning, was based on who I thought I was supposed to be rather than who I truly can be. This insight didn't occur to me for another 5 years after embarking on my own developmental journey. After many confidence and esteem boosting workshops and therapeutic coaching, I came to see that creating a meaningful, balanced life required me to step outside my comfort zone in order to grow my potential.
At the point that I distinguished this, I was faced with absolute fear. What I was proposing to myself was to quit my secure, comfy, very well paid corporate job to study psychology. I was pregnant with a 3 year old and a husband who was also venturing into new horizons. Nevertheless, not only did I plunge, I dived right into exploring this unknown version of myself. Somehow I knew that it would all work out exactly how I wanted it to.
During this time I studied full-time, financially had to work casually, and shared the child rearing with my husband. The study years and practice building were long, sometimes tiring and relentless, but I never faltered in achieving my vision to grow my potential. Twenty plus years down the track, I am still doing what I set my sights on, and feeling more fulfilled than ever.
Through my training and life experience I developed both psychological and coaching principles; I practice coaching strategies inside of the therapeutic model (See post on the differences between Counselling, Psychology and Coaching).
My main aim is to move people forward either in a way that resolves their immediate emotional difficulties and or by helping them establish action plans so they work towards creating meaning, fulfilment, and purpose in their lives through goal achievement.
I am trained under the Cognitive Behavioural Therapy (CBT) model. I have been in private practice since 2004 and draw on evidence based strategies to treat a range of emotional imbalances. I also explore the use of motivational strategies to help clients change their unhealthy habits and self-defeating behaviours.
I am particularly interested in working with busy women to help them balance life challenges so they reach their potential without compromising their identity. I understand all too well how the stresses of work, family, and relationships can leave us feeling drained, rundown, and listless.
Training:
• Doctor of Health Psychology
• Doctoral thesis explored motivation and health behaviour change
• Bachelor of Behavioural Sciences (Psychology) with Honours
• Registered Psychologist with APHPRA
• Member of the Australian Psychological Society (MAPS)
• Fellow, APS College of Clinical Psychologists (FCCLP)
• Fellow, APS College of Health Psychologists (FCHP)
• La Trobe University Psychology Tutor
• Long history in human resources, training, occupational rehabilitation, and health psychology at a leading general hospital
• Additional training through Deakin University to provide Clinical Psychology Services through Medicare, which means clients may be eligible for a higher rebate with a GP referral under a Mental Health Care Plan.
Transforming the self is my passion. What do I mean by the self? Establishing our sense of self is a very complex process – too complex to discuss here. Essentially, our self is a conglomeration of what we know, what we do, and who we think we are based on the feedback from our environment. That is, our parents, siblings, childhood friends, teachers, employers, significant others, and the world around us.
Who we are constitutes both our 'inner' and 'outer' self: Our interests, values, worth, strengths, vulnerabilities, beliefs, identity, esteem, vocation, choices, relationships, hobbies, attributes, defences, achievements, judgements, experience, purpose, image, and so forth.
Our sense of self is constantly changing and emerging. As a child, our self is aligned more with imagining how others perceive and judge us.
As an adolescent, our peers have a big influence as we become more conscious of comparing ourselves to others.
And as an adult we begin the journey towards evolving a greater awareness of our public vs our private self.
Our public self is based on the perceptions of others, whilst our private self is based on our own emotions, thoughts, and beliefs. Individuation, self-actualisation, and the idea of becoming 'whole' is about integrating the various parts of our self-image (how we see ourselves), self-esteem (how we evaluate ourselves), and ideal-self (who we want to be) so that we develop into a strong, positive, optimistic version of our potential.
A goal with clients is to help them identify who their potential is as opposed to just who they think they are. In doing so, they learn to feel good about themselves and start to feel at ease with growing their potential in a fulfilling direction. By experiencing a more positive sense of self, people get to see what's possible in their lives and perceive a stronger sense of meaning and purpose.
Anxiety
Assertiveness
Change and adjustment
Conflict resolution
Depression
Eating problems
Life & Wellbeing Coaching
Loss and grief
Obsessive-compulsive behaviours (OCD)
Pain management
Panic disorder
Phobias
Pre and post natal depression
Purpose and meaning
Relationship issues
Self-esteem and lack of confidence
Stress management
Vocational and career issues
Weight management