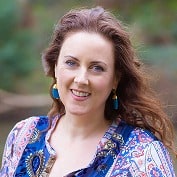 Carolyn Revell
Naturopath & Coach
BHSc (Nat) (ANPA)
Certified Wellness Leadership Coach
Do you feel like you're struggling with balancing a demanding career and family life? Perhaps you are noticing that you're unable to switch off from work; your stress and overwhelm may be affecting your mood, your sleep, you notice aches and pains, you feel exhausted like your starting to burn-out. Perhaps you've even had past trauma and you recognise you find it more difficult to cope with the stresses of life.
As a Health Designer, I utilise both mind-body coaching and naturopathy to discover your symptoms and what's holding you back from living the best version of your life – with vitality, clarity and serenity!
I have developed packages and programs that fuse the best of Life Coaching with the holistic power of Naturopathy. I have created a safe space for you.
I've designed and developed my programs to get you the results that will change your life. Think of it as being like a personal trainer for your health. Doing random consultations or other programs with no specific goal in mind can be like setting your intentions of going to the gym. You may have all the best plans to get fit and healthy; however, when you are feeling bad about yourself and overwhelmed with life or just anxious about change, you sabotage those plans and you end up not going at all.
Sound familiar?
My programs are right for you if you are fed up, ready to change and sick of making excuses! You want guidance, support and inspiration. You want to know what your body is trying to tell you. You are curious about what life would be like if you really committed to change, and you know in your gut that it IS possible to be your best self.
As everyone has their unique needs, treatment options include programs and packages that are recommended based on the best fit for you.
I have had my own transformative experience with my health, which sparks me to share, educate and inspire others to experience the best possible health outcomes. I live by the same standards and mantras that I teach you because I know what works to maintain my energy.
As a businesswoman, practitioner, wife and mother, I know how life can get on top of you. I am constantly observing my own life to understand where my energy is depleting or leaking.
I've worked with those who are stressed, fatigued and anxious. I've discovered their hormonal, digestive or thyroid disorders. I've watched them get their bounce back in life.
Most likely, it's taken months, years or a lifetime for you to have reached this point where you are now ready to make life-altering changes.
I attract the most amazing clients, like you and I watch them bloom in the most profound ways.
I help you with:
Stress, fatigue and burnout
Anxiety and depression
Hormone issues – such as PMS, problem periods and menopause
Thyroid issues
Digestive problems such as IBS, IBD, bloating and constipation
The initial phase for everyone is the Healthy Foundations Package.
This is where I assess, engage and understand you. From here I recommend the most appropriate package or program best fitted to your needs with the aim to create the best outcomes for you!
Each individual is unique so ongoing treatment options include:
• Burnout to Bounce: Get back to energy and vitality.
• Creating Clarity and Calm: Leave your anxieties behind. Restore peace and tranquillity into your life.
• Harmony with your Hormones: Get your feminine energy back into synchronicity and balance.
• New Vitality Detox: A comprehensive detox program. Clear skin, clear mind, clear body.
If you want more information, go to carolynrevell.com. You can also find online bookings here, plus you have the option to book a complimentary strategy call.