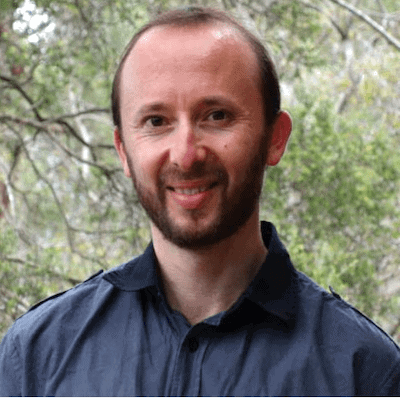 Dr. Max Lee
Clinical Psychologist
Doctorate in Clinical Psychology
Accredited with the Psychology Board of Australia
Clinical Supervisor with the Australian Health Practitioner Regulation Agency (AHPRA)
Max employs a client-centred approach, tailoring the treatment to the needs and goals of the individual client. Max believes that an authentic, emotionally engaged and collaborative therapist-client relationship is at the heart of creating significant and lasting change.
I was born in the Ukraine and immigrated to Australia when I was 10 years old. As a shy and introverted boy, the experience of being thrown into a foreign, unfamiliar culture without speaking a word of English left me with a feeling of being an "outsider" and a sense of inadequacy. These self-concepts profoundly shaped my personality and my relationship with the world around me and the people in it. My life journey since then has been one of finding my place in the world, challenging unhelpful and limiting beliefs about myself born of childhood trauma, and striving towards self-acceptance and self-compassion. It has, at times been a difficult journey, but one that has brought many rewards along the way.
Studying psychology and eventually becoming a therapist has been a central part of this journey. It has helped me greatly in terms of understanding myself and helping me to develop a kinder relationship with myself, and has given me the opportunity to help many other people to do the same. I believe that most people who enter therapy do so because certain adverse life experiences have led them to see themselves as in some way inadequate, unacceptable or unworthy and that these beliefs about themselves cause them a great deal of emotional pain and interfere with their ability to enjoy healthy, fulfilling relationships with themselves and others and to achieve other valued life goals. I feel that my own life-experiences as well as my studies and professional experiences have equipped me well to have great empathy for anyone struggling in this way, and to help them find their way towards a happier, more fulfilling life.
Max graduated with a Doctorate in Clinical Psychology from the University of Melbourne in 2008 and has since worked in a number of public mental health services and private practice. He is fully accredited with the Psychology Board of Australia and is also an endorsed clinical supervisor with the Australian Health Practitioner Regulation Agency (AHPRA).
My passion is to assist my clients with finding their way towards living a more authentic, happier, more meaningful and satisfying life. I feel privileged to be allowed into people's inner worlds and the most intimate and vulnerable parts of themselves and to be able to make a positive contribution to my clients' lives.
Depression
Stress
Anxiety
Obsessive Compulsive Disorder (OCD)
Post-Traumatic Stress Disorder (PTSD)
Drug and alcohol abuse
Relationship difficulties